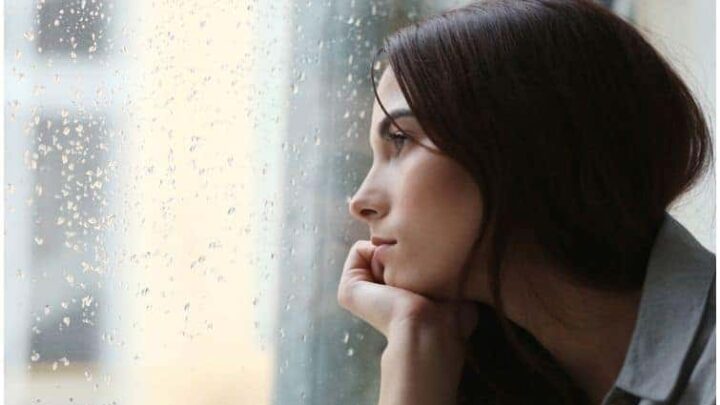 Borderline personality disorder (BPD) is a long-term pattern of "abnormal behavior" that is characterized by an unstable sense of self, emotions, and relationships with other people.
About 1.7% of American adults have BPD in any given year, according to the National Institute of Mental Health.
A history of abuse, trauma, and neglect during childhood is frequent in patients with borderline personality disorder.
Common symptoms of BPD include:
unstable career plans, aspirations, and goals;
hostility;
risky, impulsive, dangerous, and self-destructive behaviors;
strong feelings of worry, anxiety, and depression;
highly changeable moods which can last for a few days;
a persistent fear of rejection and abandonment;
a history of unstable relationships which can change from intense love to intense hate;
difficulty feeling empathy for other people;
feelings of boredom, isolation, and emptiness;
having a distorted sense of self.
Note – to be diagnosed with this disorder, the patient must experience at least 5 of the above symptoms.
Treatment for BPD may involve individual or group psychotherapy.
Dr. Perry D. Hoffman, the co-founder of the National Education Alliance for Borderline Personality Disorder, said "People with BPD can get out of the mental health system. It's not a lifelong diagnosis."
List of Celebrities, Actors, and Other Famous People With Borderline Personality Disorder (BPD):
1) Amber Portwood
In 2017, Amber revealed she suffers from BPD. She said in an interview:
"After seeing my current psychiatrist for a couple of months, he diagnosed me with borderline personality disorder."
Portwood went on to say:
"When I got the diagnosis, I wanted to keep it a secret. While everyone knew about my other diagnoses – I've had anxiety since I was a kid, for as long as I can remember – I guess it was tragic to think I had another mental disorder."
2) Emma Forrest
Forrest is a British-American film director, novelist, and screenwriter. Emma has been diagnosed with BPD and bipolar disorder.
3) Amy Winehouse
She was a British singer-songwriter who skyrocketed to fame as a result of the multiple Grammy Award-winning album "Back to Black."
Many thought that Amy had many borderline personality disorder traits, including the fact that she covered up her problems with drugs and alcohol.
4) Brandon Marshall
He is an American football linebacker for the Denver Broncos of the National Football League.
In an interview, Brandon said:
"After a couple of years of volatile behavior, I found myself at Mclean Hospital, where I was diagnosed with BPD."
5) Darrell Hammond
He is a stand-up comedian, actor, and impressionist who is best known for his spot-on impression of former president Bill Clinton and his long stint on Saturday Night Live.
When he left Saturday Night Live, Darrell was the oldest cast member in the show's history.
In an interview with reporters before a talk in Baton Rouge on Nov. 4, 2014, Darrell opened up about his difficulties with mental health issues. He said that doctors over the years had diagnosed him as having multiple personality disorder, major depressive disorder, borderline personality disorder, manic depression, and schizophrenia.
6) Pete Davidson
He is an American actor and comedian who is best recognized as one of the main cast members on the show "Saturday Night Live."
Pete has spoken openly about his mental illness. In addition, he responded to the ignorant shaming via an Instagram story. He wrote on Instagram:
"I've been getting online bullied and in public by people for 9 months."
Davidson continued:
"I've spoken about BPD and being suicidal publicly only in the hopes that it will help bring awareness and help kids like myself who don't want to be on this earth."
He believes that losing his father at age 7 to the terrorist attacks at the Twin Towers had a significant impact on his mental health.
7) Adolf Hitler
He was the leader of the Nazi party, gaining power in 1933 and becoming dictator of Germany until 1945.
As a child, Hitler planned on entering the priesthood.
Adolf Hitler may have met modern diagnostic criteria for BPD and narcissistic personality disorder.
8) Marilyn Monroe
She was an American comedienne, singer, actress, and model who became one of the world's most enduring iconic figures.
1961 was the year of her last film appearance in the drama The Misfits, which was co-written by Arthur Miller, her husband at the time.
Marilyn Monroe suffered from depression, low self-esteem, addiction, and fear of abandonment.
Interestingly, her mother Gladys struggled to cope with bringing up her children and had a turbulent mental state.
9) Doug Ferrari
https://www.instagram.com/p/BkHhd4unI8c/?utm_source=ig_web_button_share_sheet
He is an American comedy writer and stand-up comedian based in the San Francisco Bay Area.
BPD destroyed his marriage and career and Ieft him homeless in San Francisco for almost a year. He said for CNN:
"It took three years and three therapists, and being clean and sober, before I ever heard of 'Borderline Personality Disorder."
Doug also said:
"The disorder got in my mind and said, you know, things like 'If she [his wife] hangs up the phone one more time, I'm going to break something.'"
10) Winona Ryder (in a film)
She was born on October 29, 1971, in Minnesota and started working at the theatre when she was in her early teens.
In 2009, Ryder portrayed Amanda Grayson in the blockbuster film Star Trek.
Winona made her film debut in the 1986 David Seltzer feature Lucas. In the 90s, Winona Ryder's character in Girl Interrupted spends nearly a year in a psychiatric hospital with a diagnosis of borderline personality disorder.
11) Princess Diana
She was the former consort of Charles, Prince of Wales, and the mother of the heir second in line to the British throne, Prince William, Duke of Cambridge.
During her life, Princess Diana spoke about her depressions, her bulimia, her suicide attempts, her self-mutilation, and her chronic feelings of loneliness and emptiness.
Her death sparked widespread conspiracy theories and media attention.
12) Anna Nicole Smith
She was an American actress, model, and television personality who first gained popularity in Playboy when she won the title of Playmate of the Year.
Nicole also starred in the E! reality show – "The Anna Nicole Show."
Dr. Nathalie Maullin said she believed Anna Nicole Smith had BPD and was addicted to several prescription medications.
13) Courtney Love
She is an American songwriter, actress, singer, and visual artist who spent time in reform school and became a stripper at age 16.
Love formed Hole in 1989 and was the lead singer and rhythm guitarist.
In her book, Kim Gordon writes about her encounters with Courtney Love. According to LoudWire, Kim even suggested Love might have a borderline personality disorder:
"No one ever questions the disorder behind her tarantula LA glamour – sociopathy, narcissism – because it's good rock and roll, good entertainment!"
14) Joe Tracini
Tracini is an English actor and presenter who starred in the Boomerang children's sitcom My Spy Family and the BBC Three comedy series Coming of Age. His TV career started in 2004 when he was a guest on "Prove It!."
According to EDP24, Joe lives with borderline personality disorder.
15) Nikki Hayes
In 2015, Nikki spent 5 weeks in a psychiatric ward where she was diagnosed with an emotionally unstable personality disorder.
In 2017, Nikki wrote for Independent:
"I have lived with BPD most of, if not all of, my life. It first manifested enough to have medical intervention in my teens but working with psychiatrists and channelling back it is most likely I have had it all of my life."
She has revealed in an interview:
"One of my biggest supports has been my husband and due to BPD and the way it can make you act out, unfortunately, we separated earlier on this year."
16) Scott Levy "Raven"
He is 4-time ECW World Tag Team Champion and 2-time ECW World Heavyweight Champion.
Raven has histrionic, borderline, and narcissistic personality disorder. He said in an interview:
"Because I have narcissistic personality disorder, I have histrionic personality disorder, I have borderline personality disorder, I've been diagnosed, I have a lot of emotional, mental issues."
Scott went on to say:
"It stems from me not being abused as a child, but being neglected as a child. That was just as bad, if not worse than abuse."
17) Mikaela Spielberg
She was adopted as a baby by Steven Spielberg and his wife Kate Capshaw.
Over the past few years, she has struggled with alcoholism, borderline personality disorder, and anorexia, all of which she says are the result of childhood sexual abuse.
Mikaela also announced her plans to break into the world of adult entertainment. Mikaela said:
"I'm doing this, not out of an urge to hurt anybody or be spiteful about it, I'm doing this because I want to honor my body in a way that's lucrative."