Physical therapy facts and statistics:
Introduction
Physical therapy, also referred to as physiotherapy, is one of the health professions that promotes function and mobility and remediates impairments by using electrotherapy, exercise therapy, manual therapy, movements (kinesiology or biomechanics), and mechanical force.
List Of 30 Interesting Facts About Physical Therapy & Physical Therapists:
#1 Physical therapy is defined as "the treatment or management of physical disabilities, malfunction, or pain by massage, exercises, hydrotherapy, without the use of surgery, medicines, or radiation."
#2 PT is practiced by physical therapists, though aspects may also be practiced under supervised delegation by PTs assistants.
#3 Physical therapists can guide patients through exercise regimens that strengthen muscles and help them develop control over their movements.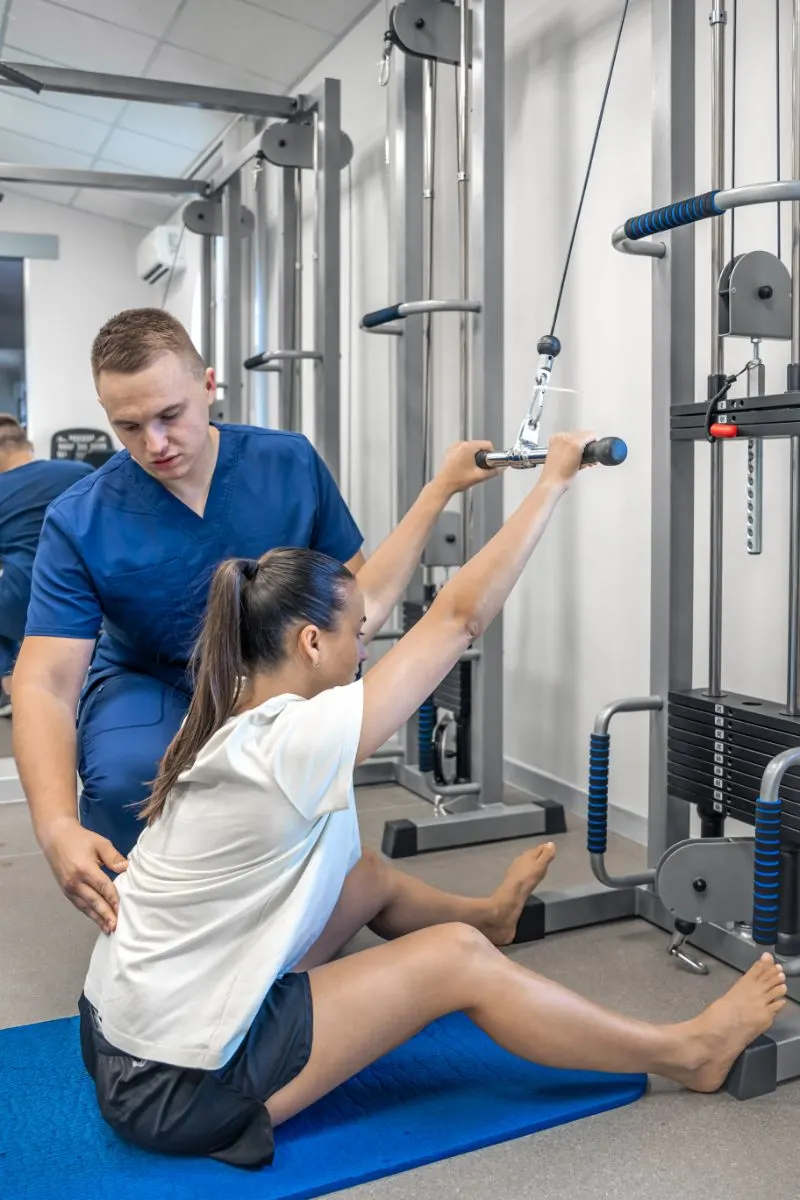 #4 Depending on the clinical setting, the PT may provide treatment for:
Back conditions;
Urinary incontinence;
Knee problems;
Pre-/postnatal programs;
Women's health;
Shoulder/arm conditions;
Burn rehabilitation;
Neck conditions;
Disabilities in newborns;
Sprains and muscle strains;
Problems with balance;
Ankle/foot problems;
Stroke rehabilitation;
Hand/wrist problems;
Rehabilitation after a serious injury, such as – head injury or broken bones;
Postsurgical rehabilitation;
Hip fracture.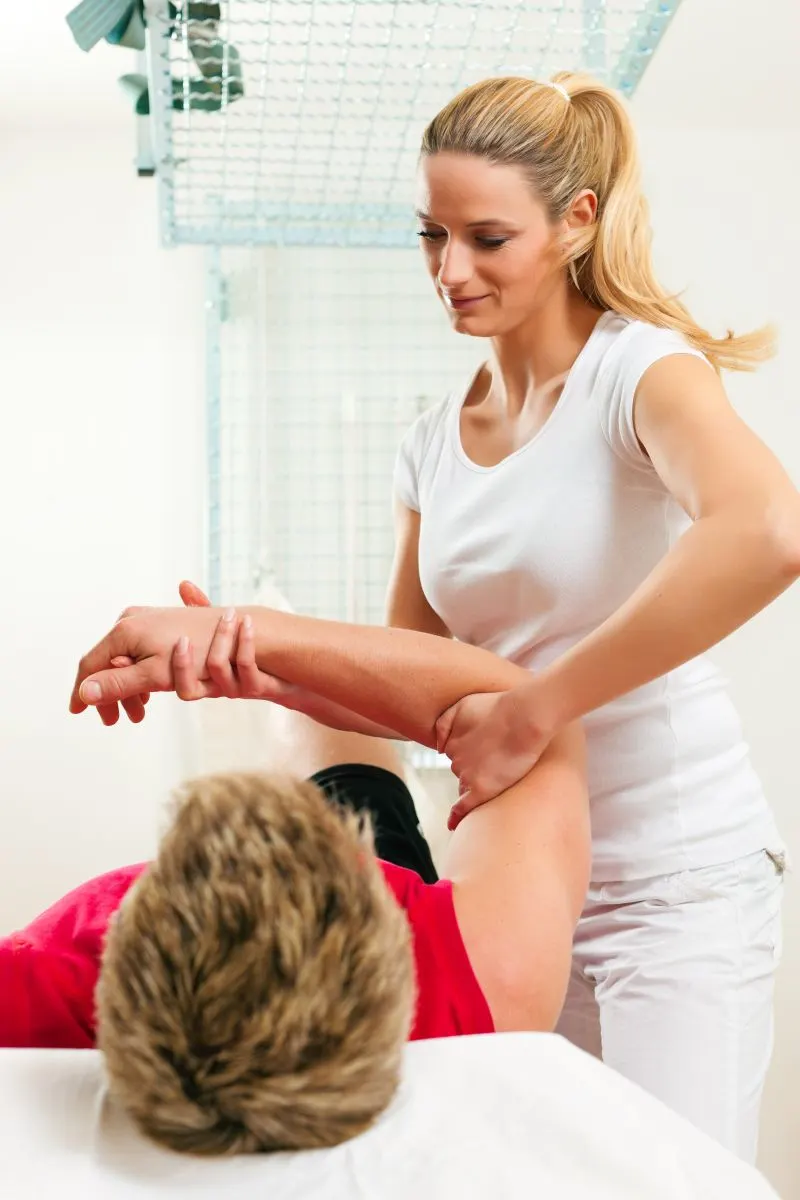 #5 The goals of physiotherapy depend on the sufferer's unique needs, nevertheless, common desired outcomes include:
a greater quality of life for the sufferer;
a reduction in stress;
restored independence;
increased strength;
increased endurance;
increased range of motion;
a reduction in pain.
#6 Trying PT first may curb reliance on the opioid painkillers of the patient (that carry their own risks), as well as it may ease the strain on the sufferer's wallet in the long term, according to a 2018 study that was issued in the journal Health Services Research.
History
#7 PT is a relatively young profession, owing to its start due to world wars in the 1st half of the 20th century.
#8 Per Henrik Ling, known as the father of Swedish gymnastics, organized the Royal Central Institute of Gymnastics in the year 1813 for manipulation, massage, and exercise. The Swedish word for the physical therapist is "sjukgymnast," literally translated as "someone involved in gymnastics for people who are ill."
#9 The American Physical Therapy Association is the one national organization recognized to speak for the profession of PT.
#10 The Chartered Society of Physiotherapy is the trade union and professional body for physical therapists in the UK. It was formed by 4 nurses in 1894.
#11 From 1917 to 1918, OT was performed widely, to cure people injured in WW I. The treatment was considered "rehabilitation therapy" during that time.
#12 In 1921, APTA was initially formed as the American Women's Physical Therapeutic Association. In the 1960s, American Physical Therapy Association membership reached almost 15,000, and the number of education programs nationwide grew to 52.
#13 In the present day, APTA is a U.S.-based individual membership professional organization that represents over 100,000 physical therapist assistants, PTs, and students of PT.
#14 The University of Southern California initiated the 1st post-professional "transitional" program in the US in 1992.
Statistics
#15 Most PTs work full-time, however, around 20 percent have a part-time position.
#16 PT is one of the fastest-growing professions in the US.
#17 According to the U.S. Bureau of Labor Statistics, jobs for PT are expected to grow 34 percent from 2014 to 2024. This is substantially faster than the national average of 7 percent for all occupations.
#18 There are more than 200 programs for PTs accredited by the Commission on Accreditation in Physical Therapy Education. All programs offer a DPT degree.
Career
#19 PTs are required in more locations than physician offices, including:
residential care facilities;
home health care services;
geriatric floors;
state, local, and private hospitals;
nursing homes;
fitness and sports centers;
cardiac rehabilitation;
research centers;
oncology wards;
government organizations;
schools;
emergency department;
rehabilitation facilities;
orthopedic and surgical floors;
outpatient clinics;
intensive care units.
ALSO READ: What foods are good for bradycardia?
#20 Each PT program has its own entrance requirements. To be considered for admission, applicants must:
have completed observation, volunteer, or employment hours in different physical therapy settings;
complete an undergraduate degree from an accredited institution prior to enrollment;
have a preferred GRE score of 145 or higher in Quantitative and 150 or higher in Verbal;
have at least 3.00 GPA on all prerequisite course requirements;
meet the requirements for Graduate College admission;
have at least 3.00 GPA in all science courses (physics, chemistry, biology);
have at least 3.00 GPA (last 60 hours toward a degree).
#21 In order to practice, you will need to attend a Doctor of Physical Therapy program, which is accredited by the CAPTE (Commission on Accreditation in Physical Therapy Education). Furthermore, you must pass the national PT exam and apply for a state license.
#22 In the US, a Doctor of Physical Therapy degree is a post-baccalaureate clinical doctorate that takes three years to complete.
#23 Applicants to advanced PT programs need to take the Graduate Record Examination and submit all admission materials in a timely manner as specified by the school and program to which they apply.
#24 Licensed physical therapists must take continuing education classes and attend workshops to maintain licensure.
ALSO READ: Famous People With Waardenburg Syndrome
Job Description
#25 The following are some of the minimum skill requirements for a career as a PT:
values and professional skills, like – integrity, accountability, responsibility, and compassion;
practice management skills, like – documentation of medical records, coding and billing for proper reimbursement, quality improvement, and supervising staff like PT assistants;
consultations with other health professionals;
communication skills for family/patient education;
review all systems of the body as required to determine the need and scope for PT;
manual therapy, manipulation, and traction;
use of prosthetics, orthotics, wheelchairs, walkers, and other supportive devices;
CPR, First-Aid, safety, in case of emergency;
use goal-setting skills to set a plan of care in action;
clinical reasoning and decision-making to determine a diagnosis;
perform tests to characterize and quantify the range of motion.
#26 The American Board of Physical Therapy Specialties offers 8 designations for PTs seeking advancement in the field. These specialties include:
women's health;
sports – both professional and amateur athletics;
pulmonary;
orthopedics;
pulmonary and cardiovascular;
clinical electrophysiology;
neurology;
geriatrics.
ALSO READ: Facts About Staphylococcus Aureus
Salary
#27 Becoming a physical therapist can be very costly and may lead to a large amount of student loan debt, especially in the United States, where you may be studying for as many as 6 or 7 years.
#28 In 2016, physical therapists earned a median annual salary of $85,400.
#29 As of September 28, 2018, the average PT salary in the US is $84,460.
#30 The highest paid in the PT profession work in the metropolitan areas of Merced, Las Vegas, and California.