There are numerous weight loss solutions out there. They include all sorts of drugs, pills, and natural supplements.
Weight-loss supplements contain many ingredients, such as – dietary fiber, herbs, caffeine, and minerals – in different combinations and amounts.
Below is a comparison of two popular weight loss supplements:
Hydroxycut
Hydroxycut has been on the market since the early 2000s. Hydroxycut Black is an improved version of the original Hydroxycut fat burner.
The supplement is sold at an average rate of $29 online and comes in bottles of 60 capsules.
It is available in stores like Walgreens and Walmart as well as online.
Zantrex
Zantrex Black is said to provide a large energy boost, suppress appetite, burn fat, and all while promoting significant weight loss.
Here are some of its claimed benefits:
boosts overall brain function;
rapid release formula for fast effects;
enhances mood, focus, and memory;
helps curb appetite;
boosts metabolic and energy levels;
incinerates calories and fat.
In addition, the manufacturer claims that if you take this weight loss product, you experience 500 percent more weight loss than individuals who do not use the supplement.
READ MORE: Hyaluronic Acid (Injection or Pills) For Skin
Ingredients
Hydroxycut
Its ingredients include:
Chicory extract
Chicory is a woody, herbaceous plant that has a natural sedative effect and may promote weight loss.
It contains oligosaccharide-enriched inulin, a prebiotic dietary fiber that is highly fermentable by the healthy bacteria in the colon.
Arugula extract
Arugula is a type of cruciferous vegetable. It is an excellent source of zeaxanthin and lutein, carotenoids that help protect your eyes' macula from both UV light.
They may also boost weight loss in overweight and obese people.
Purslane extract
According to research, this extract positively influences blood sugar levels in patients with type 2 diabetes mellitus.
In addition, purslane extract is a rich source of omega-3 fatty acids.
Black Caraway extract
Black caraway seeds are enjoyed as a spice in Indian, Egyptian, and Middle Eastern cuisines because of their healing attributes.
According to recent research, black caraway seeds act as anti-tumor, anti-histamine, and anti-bacterial agents. Moreover, they may stimulate and strengthen the immune system.
Yohimbe extract
Yohimbe is a popular supplement made from the bark of an African evergreen tree.
The supplement is known for its capacity to help with weight loss and to treat erectile dysfunction.
Alpha-lipoic acid
ALA makes your body's network of antioxidants stronger by enhancing the cellular production of antioxidant enzymes and other antioxidants.
Additionally, it promotes healthy organ function, cardiovascular health, and nervous system health.
Canephora robusta
This ingredient has powerful weight loss properties and has been proven to work in scientific studies.
Caffeine anhydrous
It is a form of caffeine that contains little water, making it more readily absorbed into the body.
Zantrex
Below are the basic ingredients of this product:
Rhodiola Crenulata Root Extract – it helps relieve anxiety and stress;
Green Tea – it contains antioxidants and ECGCs to burn fat;
Black Pepper – it is good for thermogenic activity in the human body;
Guarana Seed Extract – it is an excellent alternative to caffeine and has a number of other health benefits;
Cacao Seed Extract – it helps reduce the production of fat cells;
Black Tea Leaf Extract – it is a product made from the Camellia Sinensis plant;
Schizonepeta Flower Extract – it is associated with colds and coughs and contains several chemical compounds, including menthone, cineole, hesperidin, menthol, and schizonodiol;
Asian Ginseng Root – it improves blood flow;
Damiana Leaf Extract – it helps elevate mood and suppresses appetite;
Maca Root Extract – it improves mood by releasing dopamine (a neurotransmitter) in the brain;
Trimethylxanthine (pure caffeine) – it acts as a CNS stimulant;
Kola Seed Extract – it is an extract of the kola nuts;
Yerba Mate Leaf Extract – it is rich in xanthines (compounds that act as stimulants).
READ MORE: Azelastine vs Flonase (Fluticasone) – Which One Is The Best?
Side Effects
Users must be aware of the fact that both supplements contain caffeine, a known stimulant.
Caffeine sensitive people may experience certain symptoms, including: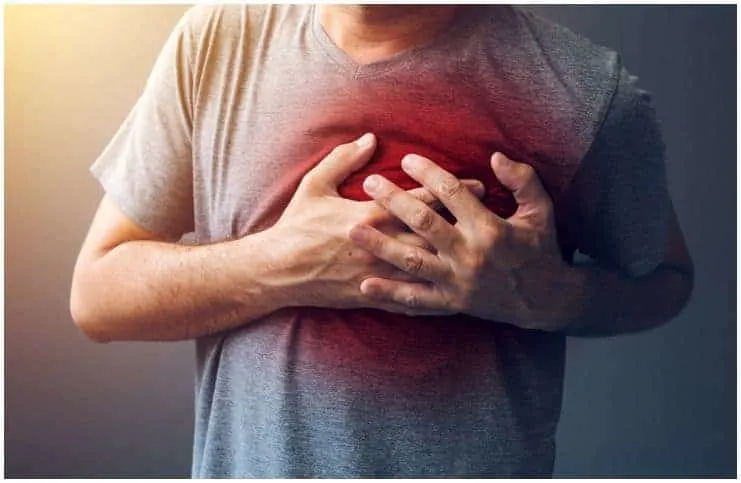 difficulty sleeping;
increased heart rate;
heart palpitations;
anxiety;
headache;
tremors;
nervousness;
restlessness.
READ MORE: Nasacort vs Rhinocort – Which Is Better?
Rare side effects of caffeine include: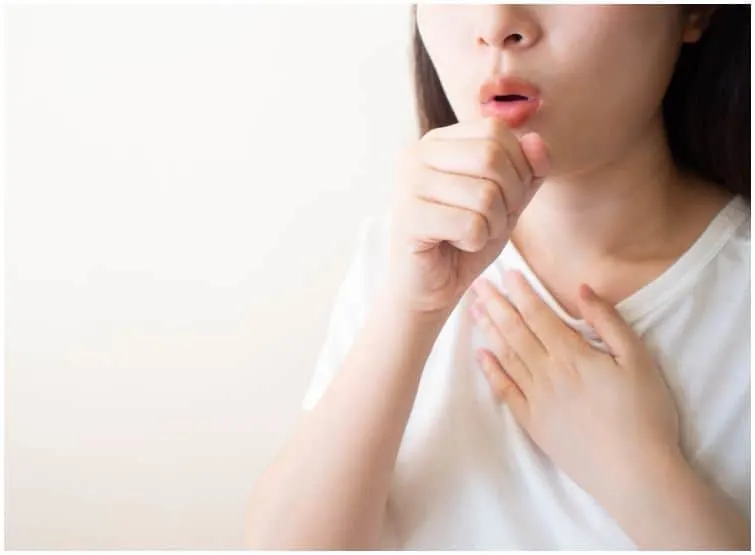 chills;
agitation;
depression;
black, tarry stools;
fever;
blood in the stools or urine;
hostility;
easy bruising;
irritability;
tenderness in the stomach;
lightheadedness;
confusion;
persistent bleeding;
coughing or vomiting blood;
rapid weight gain;
decreased urine output;
seizures;
dizziness;
severe stomach pain;
fainting;
swelling of the ankles, face, or hands;
indigestion;
unusual tiredness or weakness;
lethargy;
vomiting of blood which looks like coffee grounds;
muscle twitching;
trouble breathing;
shallow breathing.
READ MORE: Tolnaftate vs Clotrimazole For Athlete's Foot
FD&C Red NO. 40
Hydroxycut also contains an additive known as Allura Red, FD&C Red No. 40, or Red 40.
It is the most commonly used dye in the US.
FD&C Red No. 40 may cause symptoms of hypersensitivity in some individuals, including swelling around the mouth.
The longer-term side effects of FD&C Red No. 40 include immune disorders and ADHD.
Dosage
Hydroxycut
Take one capsule two times per day during the first 3 days (30 to 60 minutes before your two main meals). Take two capsules two times per day during days 4 and beyond.
For best results, use for 3 months in combination with physical exercise and a diet rich in fruits and vegetables.
Zantrex
Take one capsule three times per day. The 1st dose must be taken 15 minutes before breakfast. Similarly, the 2nd and 3rd doses are to be taken 15 minutes before lunch and dinner.
READ MORE: Dymista vs Flonase (Fluticasone Propionate) For Allergic Rhinitis
Warnings & Precautions
Hydroxycut
Precautions of this product include:
Do not combine with other stimulants or sources of caffeine;
Do not use if pregnant or nursing;
Not intended for use by persons under 18;
Do not take more than 4 capsules during a 24-hour period.
Zantrex
Precautions of this product include:
Do not take it close to bedtime;
Do not use if pregnant or nursing;
Do not take more than 6 soft gels within a 24-hour period;
Do not use if you are highly sensitive to caffeine;
Do not use it if you have irregular heartbeats, high blood pressure, and heart palpitations.
READ MORE: Alaway vs Zaditor – Which Is The Best OTC Antihistamine Eye Drops?
Bottom Line – Hydroxycut vs Zantrex
Hydroxycut Black is one of the newest fat-burning supplements available on the market.
It is advertised as an ideal supplement to increase energy levels, boost metabolism, and promote intense weight loss.
Hydroxycut Black's ingredients include:
Chicory extract;
Caffeine anhydrous;
Arugula extract;
Robusta coffee extract;
Purslane extract;
Black caraway extract;
Yohimbe extract;
Alpha-lipoic acid.
Zantrex Black is an Accelerated Rapid Release Formula. Its goals are to lower the appetite, burn fats, and increase the user's energy to help in weight loss. The supplement utilizes numerous ingredients to try to achieve its goals. Its ingredients are:
Black Pepper;
Green Tea Extracts – a source of caffeine that helps in fat burning, provides energy, and is a potent antioxidant;
Black Tea – is a good source of flavonoids;
Damiana – used as an aphrodisiac and to boost sexual potency;
Ginseng – supplies more nutrients and oxygen to the muscles;
Yerba Mate – boosts energy levels;
Guarana Seed – burns fats;
Maca Root Extract – increases the release of dopamine from the brain;
Niacin (vitamin B3) – lowers cardiovascular risks.
In conclusion, because these weight loss supplements contain a fair amount of stimulants, they can help reduce your calorie intake and curb your appetite, thereby helping you to lose unnecessary weight.
Images credit – Shutterstock & Getty
READ MORE
Kyleena vs Skyla: Comparing IUDs
Sources

http://today.oregonstate.edu/archives/2012/mar/study-most-weight-loss-supplements-are-not-effective
https://ods.od.nih.gov/factsheets/WeightLoss-HealthProfessional/
https://onlinelibrary.wiley.com/doi/full/10.1038/oby.2007.136