Citrucel and Metamucil are two fiber supplements that are used to improve overall bowel health.
Here is a comparison of their uses, dosage, and side effects:
Citrucel
The active ingredient in this fiber supplement is methylcellulose, a type of fiber derived from plants.
This fiber is non-fermentable, non-allergenic, can be taken on a regular basis.
This over-the-counter medication is included in a group of medications called bulk-forming laxatives.
Inactive ingredients – Dibasic Calcium Phosphate, Citric Acid, FD&C Yellow #6 Lake, Orange Flavors (Natural and Artificial), Maltodextrin (a polysaccharide that is used as a food additive), Potassium Citrate, Sucrose, Riboflavin, Tricalcium Phosphate, and Titanium Dioxide.
Metamucil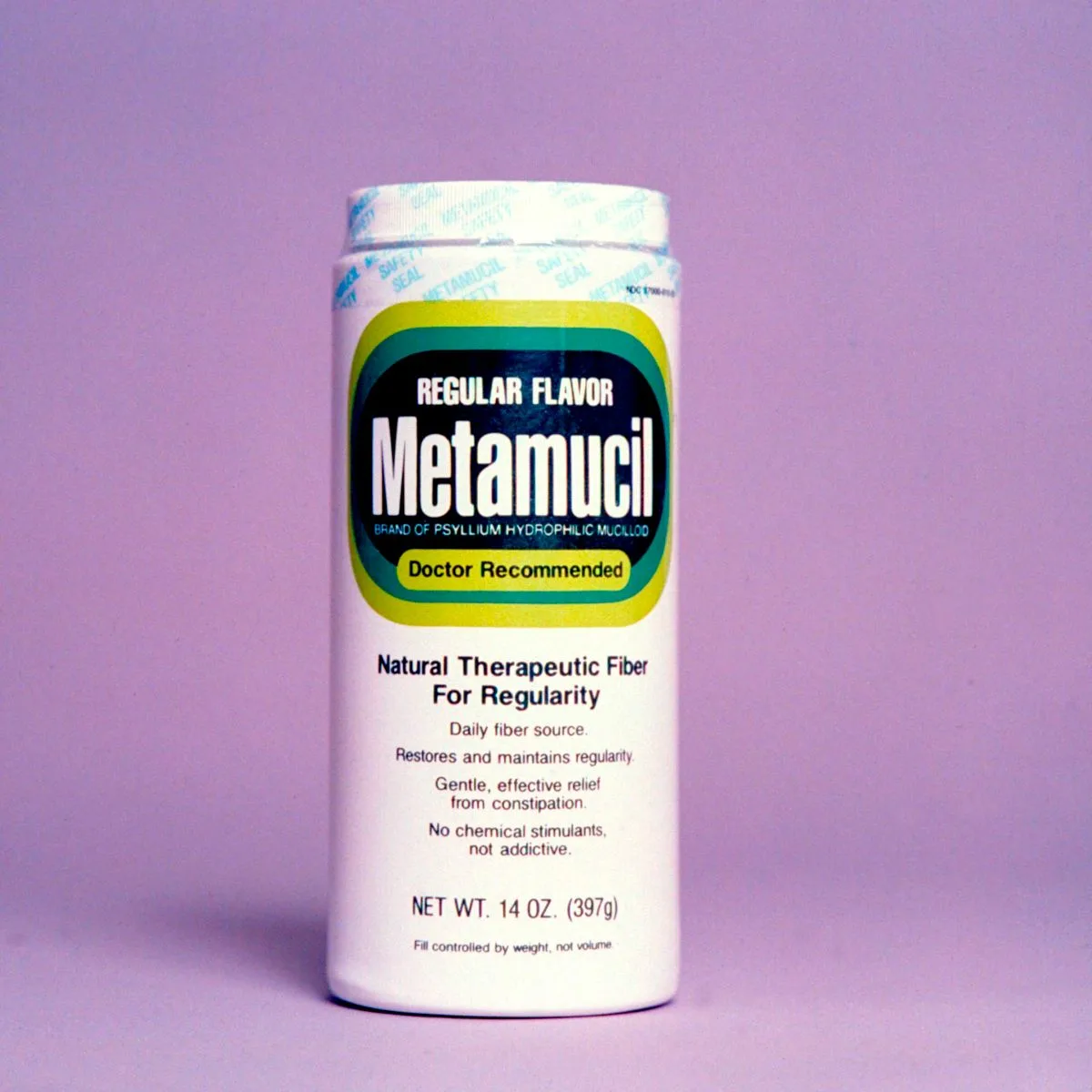 Metamucil is the brand name of a fiber supplement that contains psyllium fiber, a soluble fiber that comes from Plantago ovata – a shrub-like herb. Psyllium absorbs liquid in the intestines and swells, creating a bulky stool that is easy to pass.
This fiber supplement belongs to a group of drugs called bulk-forming laxatives.
Inactive ingredients – citric acid, sucrose, natural and artificial orange flavor, and Yellow 6.
Uses
Both products are used to treat constipation in adults and children 6 years and older.
Additionally, Metamucil may be effective at reducing glycemic risk factors, like – PPG and APG concentrations.
Mechanism of Action
Citrucel works by absorbing water to form a stool that is bulky enough to cause intestinal contractions and pass through the human body with ease.
Metamucil works by absorbing liquid in the intestines, swelling, and forming a bulky stool, that is easy to pass.
Side Effects
Citrucel
The most common adverse events associated with this product include: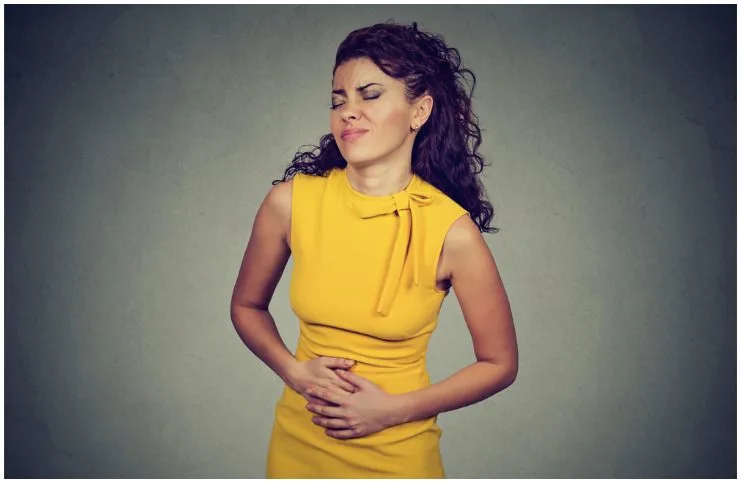 cramps;
excessive abdominal gas;
belly pain.
Call your doctor at once if you have a serious side effect such as:
no bowel movement within 3 days after using this product;
rectal bleeding;
severe stomach cramps.
Metamucil
The most common adverse events associated with this fiber supplement include:
nausea;
stomach pain;
difficulty swallowing.
Call your doctor at once if you have a serious side effect such as:
rectal bleeding;
difficulty breathing;
itchy skin rash;
constipation that lasts longer than 7 days;
vomiting;
severe stomach pain;
Dosage
Citrucel
For children over 12 years and adults, the usual recommended dose is 2 caplets up to 6 times per day. Do not exceed 12 caplets per day.
For children between 6 and 12 years, the usual recommended dose is 1 caplet up to 6 times per day. Do not exceed 6 caplets per day.
Note – this product is a powder medicine that must be mixed with a full glass of cold water or other liquid.
Metamucil
For children ages 6 to 11, it is recommended to take half of the adult dose powder in 8 ounces of liquid.
For adults, it is recommended to mix 1 dose in 8 ounces of liquid. This dose can be taken up to 3 times per day.
Notes – this medicine typically produces a bowel movement within 12 to 72 hours. Failure to consume this fiber supplement without the appropriate amount of water can result in choking.
Laxatives may be habit-forming if they are used for too long or too often.
Warnings & Precautions
Citrucel
Do not give this supplement to a child younger than 6 years old without your doctor's advice.
Also, tell your healthcare provider if you have any of the following symptoms:
throwing up;
chest pain;
very bad belly pain;
very loose stools (diarrhea);
signs of an allergic reaction, such as – red, swollen, blistered, or peeling skin with or without fever; rash; hives; itching; wheezing; tightness in the chest or throat; unusual hoarseness; trouble breathing or talking; swelling of the lips, tongue, mouth, face, or throat.
Metamucil
You shouldn't use this product if you have acute stomach problems.
These include:
GI obstruction;
esophageal perforation;
ulcers;
appendicitis (inflammation of the appendix).
Drug Interactions
Other drugs may interact with these fiber supplements, including prescription and over-the-counter medicines, vitamins, and herbal products.
Tell your doctor about any medicine you start or stop using and all the medicines you use now.
Alcohol or Tobacco
Using alcohol or tobacco with these fiber supplements may cause interactions to occur.
According to studies, alcohol inhibits digestion, causes dehydration, and compromises the functioning of the central nervous systems.
Discuss with your healthcare professional the use of these products with alcohol, or tobacco.
Are They Safe During Pregnancy or Breastfeeding?
There isn't enough information about the safe use of these fiber supplements during pregnancy and breastfeeding.
Please always consult with your healthcare professional to weigh the potential benefits and risks of taking these supplements.
READ MORE: Euflexxa vs Synvisc for Osteoarthritis
Conclusion – Citrucel vs Metamucil
Citrucel is a bulk-forming laxative that increases the amount of water in the stools to help make them softer and easier to pass.
Its main ingredient is methylcellulose, a type of fiber that absorbs water so it helps to soften the feces.
As it swells up in the intestines, it increases the volume of the intestinal contents. Since this fiber absorbs water in the gut, methylcellulose can also be used to treat simple diarrhea.
Metamucil is an over-the-counter medication that is typically used to treat constipation in adults and children 6 years and older.
Both fiber supplements work in the same way. They absorb water from the intestines to form softer, bulkier stools.
These stools flow substantially more easily through the digestive system, which helps you have easier bowel movements.
The problem is that these supplements have a lot of inactive ingredients that have many possible side effects.
READ MORE: Bystolic vs Coreg (Carvedilol) – Comparison
Tips To Overcome Constipation
There are several steps you can take to keep constipation at bay. These include:
Fiber-Rich Foods
Consume more foods high in fiber, like – oat bran, red kidney beans, lentils, chickpeas, walnuts, almonds, broccoli, navy beans, zucchini, green peas, cauliflower, tomatoes, oatmeal, quinoa, hazelnuts, sunflower seeds, flax seeds, chia seeds, sweet potatoes, mangoes, papayas, sweet peppers, or pears.
In addition, try eating 3 to 8 prunes every day since they contain insoluble fiber and sorbitol, a natural laxative that makes the stool softer and easier to pass.
Prebiotics
Foods that contain prebiotic fibers can improve the digestive health and the balance of healthy gut bacteria.
This can help relieve constipation and also prevent it.
READ MORE: Pazeo vs Pataday (Olopatadine) – Which Are The Best Over-The-Counter Eye Drops?
Exercise
Moving your body stimulates the movement of your internal muscles too.
Aim for at least 2 and a half hours of moderate exercise per week.
READ MORE: Qnasl vs Flonase (Fluticasone) – Comparison
Dairy Products
A regular diet that consists of too much dairy products and red processed meat, over time, can lead to constipation and other health problems.
It happens because meat and dairy have zero dietary fiber, plus, they have a lot of calcium and heme-iron, minerals (in excess) that tend to mess with your digestion.
READ MORE: Flonase vs Claritin
Water
Insufficient intake of water or healthy fluids typically causes constipation. Make sure you drink plenty of water during the day.
Featured image credit – Getty Images
READ THIS NEXT: Bacitracin vs Mupirocin (Bactroban)
Sources

https://examine.com/supplements/psyllium/
https://www.ncbi.nlm.nih.gov/pmc/articles/PMC4607699/
https://www.ncbi.nlm.nih.gov/pubmed/25912593
https://www.health.harvard.edu/newsletter_article/Dietary_fiber