OCD (obsessive-compulsive disorder) is a long-lasting disorder in which an individual has uncontrollable, reoccurring thoughts, behaviors (compulsions), and (obsessions) which she or he feels the urge to repeat over and over.
The lifetime prevalence of obsessive-compulsive disorder among American adults is around 2.3 percent.
Causes
The causes of obsessive-compulsive disorder are not fully understood. But, there are a few theories about the causes of the disorder, including:
distorted beliefs;
structural, chemical, and functional abnormalities in the brain;
regular emotional stress;
hereditary factors.
Symptoms
The symptoms of obsessive-compulsive disorder include both compulsive and obsessive behaviors.
Signs of compulsion include:
arranging items to face a certain way;
constantly checking the door locks;
repeatedly washing the hands;
the repeated cleaning of one or more items;
constant counting;
constant checking.
Signs of obsession include:
thoughts that you might be harmed;
repeated unwanted ideas;
thoughts that you might cause others harm;
fear of contamination;
images of hurting someone you love;
persistent sexual thoughts;
aggressive impulses.
A diagnosis of obsessive-compulsive disorder needs the presence of obsession and/or compulsions which cause major distress, are time-consuming, and impair social, work, or other important function.
List Of 17 Famous People With OCD (Obsessive-Compulsive Disorder):
#1 David Beckham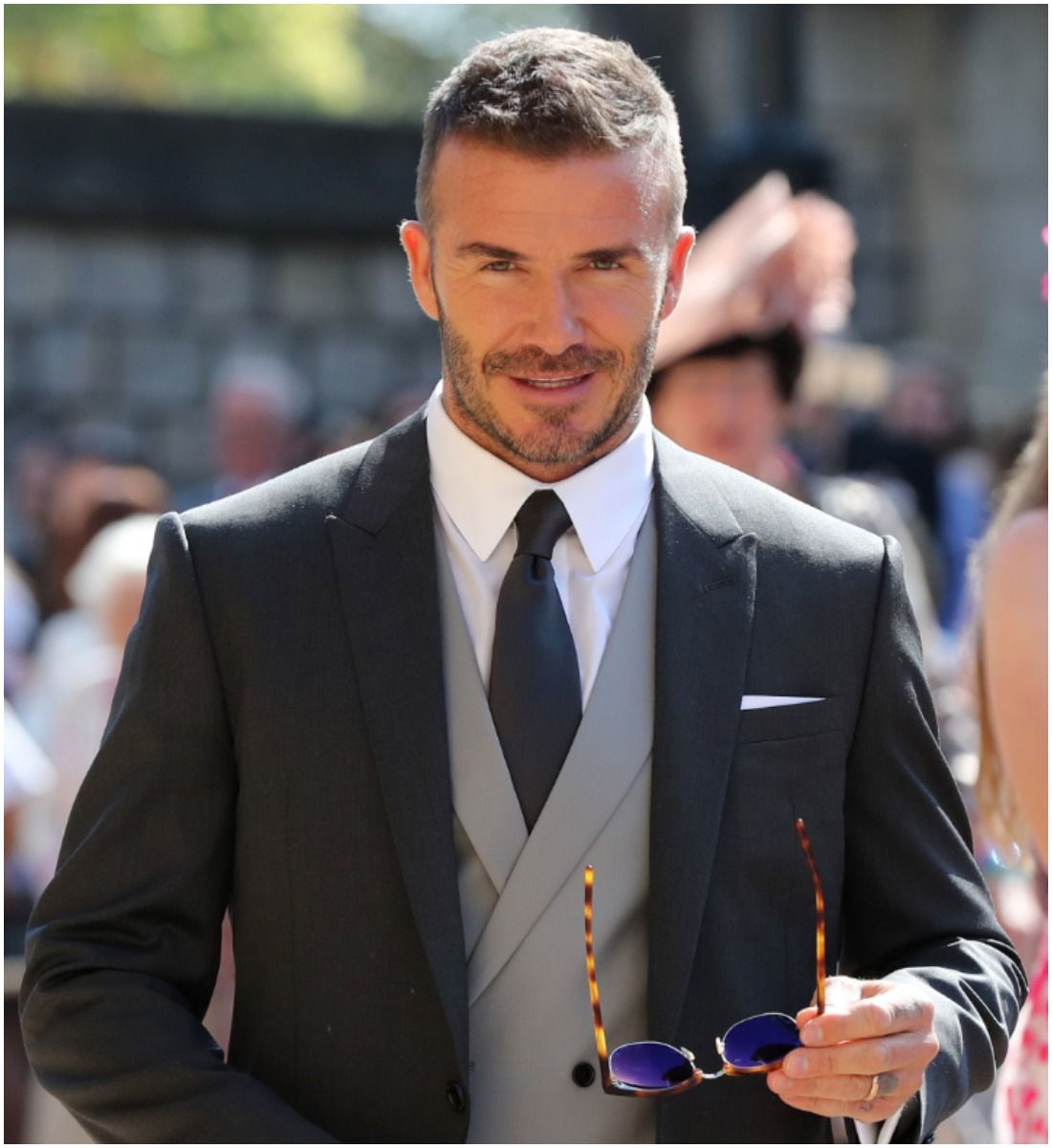 He is a retired English footballer who has played for:
the England national team (was captain of the English national squad 59 times between 1996 and 2009);
Paris Saint-Germain;
Los Angeles Galaxy;
AC Milan;
Real Madrid;
Preston North End;
Manchester United.
After being a professional football player for 20 years, he officially finished his career in 2013.
David Beckham has OCD. According to reports, every drink or food can has to come in pairs. For instance, if there were 3 Coke cans in the fridge, David will throw out the 3rd one since it has to be an even number.
#2 Billy Bob Thornton
He is an American director and actor who is best known for roles in films like:
Our Brand Is Crisis;
Monster's Ball;
Sling Blade.
Thornton was nominated for a Golden Globe Award several times (three nominations for a Screen Actors Guild Award and one nomination for an Emmy Award) and was awarded a Star on the Hollywood Walk of Fame.
His obsessive-compulsive disorder tendencies inspired him to write a song called "Always Countin."
#3 Paul Gascoigne
He is an English former professional football player and manager who has been described by the National Football Museum as "the most naturally gifted English midfielder of his generation." Gascoigne also earned 57 caps during his England career.
Moreover, he appeared on the United Kingdom daytime show "Loose Women," to talk about his struggles with substance abuse.
Paul Gascoigne struggled with several mental conditions and illnesses, including bipolar disorder, OCD, alcoholism, and bulimia.
#4 Megan Fox
She is an American actress who is best known for her roles in the Teenage Mutant Ninja Turtles and Transformers series. The first film where Megan showed her talents was called "Holiday in the Sun."
Megan Fox is obsessed with germs. Because of her OCD, Megan finds restaurant silverware and public toilets very hard to handle.
#5 Leonardo DiCaprio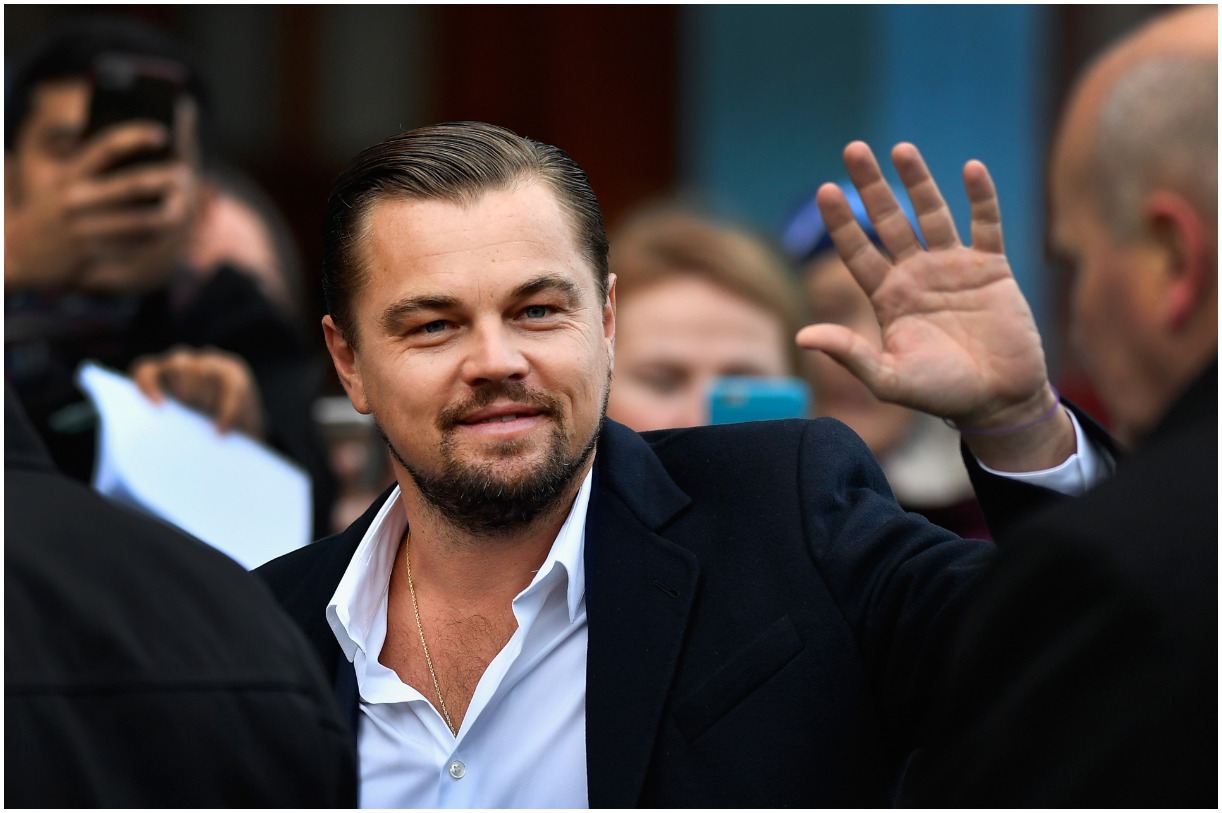 He is an American writer, actor, and producer who won the Academy Award for Best Actor in 2016. His first serious role was in "'Santa Barbara."
During an interview, Leonardo DiCaprio said – "I remember as a child, stepping on cracks on the way to school and having to walk back a block and step on that same crack or that gum stain."
#6 Howie Mandel
He is a Canadian television actor and comedian. Howie is also the host of the NBC game show "Deal or No Deal."
In January 2010, he was announced as a judge on NBC's reality TV series "America's Got Talent."
In his book "Here's the Deal: Don't Touch Me," Howie Mandel details his struggles with both attention-deficit hyperactivity disorder and obsessive-compulsive disorder.
#7 Cameron Diaz
She is an American producer, author, actress, and fashion model. Diaz rose to stardom with roles in:
There's Something About Mary (1998);
My Best Friend's Wedding (1997);
The Mask (1994).
Cameron Diaz also voiced the character Princess Fiona in the Shrek film series.
She has such a great fear of germs that she opens doorknobs only with her elbows.
#8 Albert Einstein
He was a German-born physicist who won the Nobel Prize for Physics in 1921 for his explanation of the photoelectric effect. He also developed the Theory of Relativity.
Einstein gained many awards in recognition of his work, including the Franklin Medal of the Franklin Institute in 1935, and the Copley Medal of the Royal Society of London in 1925.
Albert Einstein was posthumously diagnosed with numerous conditions, including obsessive-compulsive disorder.
#9 Harrison Ford
He is an American writer, actor, and film producer who gained worldwide fame for his roles as:
Indiana Jones in Indiana Jones film series;
Han Solo in the Star Wars film series.
Harrison Ford suffers from a mild form of OCD. More exactly, he's very afraid of both reptiles and snakes.
#10 Fred Durst
He is an American film director and musician who is best known as the vocalist of the American band "Limp Bizkit."
Limp Bizkit's third album ended up selling more than 25 million copies.
Fred Durst says that his obsessive-compulsive disorder makes touring really tough.
#11 Lena Dunham
She is an American writer, director, actress, and producer who is best known as the writer, creator, and star of the television series "Girls."
In 2012, Lena stole the spotlight for appearing in a controversial commercial for US President Barack Obama during his campaign.
During an appearance on Good Morning America, Lena Dunham said – "I was very lucky to have parents who had a forward-thinking attitude about putting me in therapy and giving me the tools I need to move forward. They had the foresight to put me in therapy and encourage me to create, and the book is dedicated to them for that reason."
#12 Charlize Theron
She is an academy award winning actress who is best known for her roles in the movies:
Monster;
The Cider House Rules;
The Devil's Advocate.
Her other film credits include – Young Adult and Mad Max: Fury Road, Snow White and the Huntsman.
Charlize Theron suffered from OCD. Charlize describes it as the inability to let someone's cabinets be messy.
#13 Justin Timberlake
He is a famous actor, R&B singer, and pop icon, who is best known as a member of NSYNC band.
Justin has starred in:
Trouble with the Curve (2012);
Friends with Benefits (2011);
The Social Network (2010).
Justin Timberlake has attention deficit disorder and obsessive-compulsive disorder. For example, he makes sure that the fridge is stocked only with certain foods and has to make sure that things are lined up perfectly.
#14 Donald Trump
He is an entertainer, wealthy businessman, president-elect of the United States, and real estate developer.
Donald became famous in the '80s when he took the real-estate business he inherited from his father and turned it into an empire.
According to Forbes, his net worth is $3.8bn.
Donald Trump prefers not to shake people's hands. Furthermore, he refuses to press elevator buttons and is afraid of germs.
#15 Alec Baldwin
He is an American actor who is best known for his role in the movie "The Cooler." In 2004, Alec played the boss of Ben Stiller in the comedy "Along Came Polly."
Alec Baldwin suffers from obsessive-compulsive disorder and he admitted that the condition disrupts his schedule and life.
#16 Katy Perry
She is a renowned songwriter, singer, entrepreneur, actor, and activist.
Perry has been nominated for the Grammy Award 13 times. The hit song "I Kissed a Girl" made Katy famous all over the globe.
In 2014, Katy Perry became the first person to reach 50 million Twitter followers.
She suffers from obsessive-compulsive disorder and says that she brushes her teeth 4 to 6 times per day.
#17 Jessica Alba
She is an American actress who is best known for her role in the television series "Dark Angel."
Alba first made her appearance in Hollywood in a 1994 comedy called "Camp Nowhere."
"It was like a panic come over me and I had to do something, and once I did it, I was OK. … It was really me needing to control something," Jessica Alba said about her obsessive-compulsive disorder in an interview.
References

https://www.ncbi.nlm.nih.gov/pmc/articles/PMC3782190/
https://jamanetwork.com/journals/jamapsychiatry/fullarticle/205690
https://bmjopen.bmj.com/content/6/3/e009118